[Fashion] What I'm Loving Now: Red Lipstick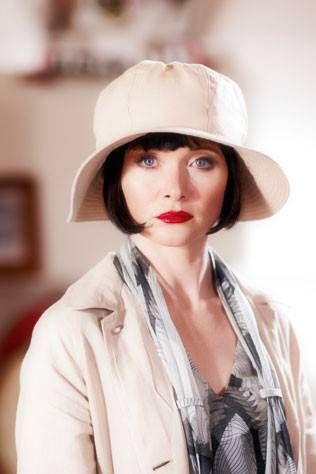 I am totally crushing on red lipstick right now. All throughout high school I loved sheer coral orange. Throughout college, I was all about the shimmery browns. But, once Autumnal colors hit the fad phase last year, I transitioned over to deep red lipstick.
As a woman of color, I traditionally shunned red lipsticks because the reds released by drugstore brands seemed best suited to paler skin and looked too unnaturally bright on my skin tone. But, last year, I bit the bullet and invested in a series of lipsticks after scouring CVS and deliberately comparing each tester shade against my wrist. Literally, I spent about 30 min there. I'm fairly certain the teenaged cashier feared a middle aged woman pulling a dine and ditch. Finally, I settled on a velvety red released by NYX (similar to its current 'Blood Love' color) and a color provided by Milani (similar to its current 'Red Label' color).
I graduated to the big leagues, a few months later, with Urban Decay's F-Bomb, after receiving a tester with one of my Sephora bonus points and invested in the sheer F-Bomb.
This year, when I couldn't find a creamy lipstick in Pomegrante from Bite, I stocked up on the matte F-Bomb version, Sephora's in-house collection (a color similar to their current Rouge, but too many people hovered over me, so I gave up testing), Kat Von D's Underage Red (albeit questionnably named) and Sephora's Black Up Label (although the color looked equal to the far cheaper NYX I already own).
My style icon is TOTALLY Miss Phryne Fisher of 'Miss Fisher's Murder Mysteries,' a fabulously decadent Great Gatsby, flapper-styled TV show (based on Kerry Greenwood's novels). Seriously, her lip color game is always on point (or 'fleek'). It never smudges, never wears, and survives kisses, gunshots and snarky dialogue. Every Cloud Productions released with the costume designer their own shade. But, if you aren't in Australia and are unwilling to pay $18 extra for shipping, consider the below as options. Or just google, google, google ;)
If you love red lipstick and want to share your love of old school Hollywood glamour, then check out the Red Lipstick Foundation!