Advice on Auditioning for American Idol - Part 2 [Video]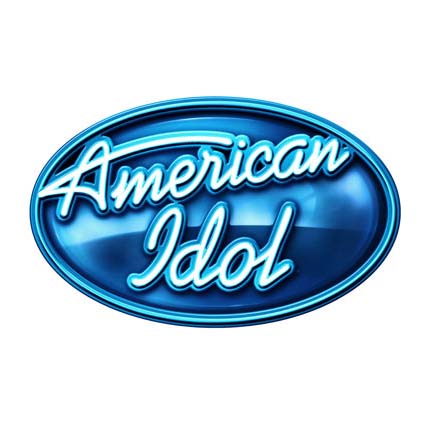 Check out part one of our coverage of AI Auditions in NJ.
I'm not a professional performer, but I participate in ego-shattering, local theatre productions. If critiques on the local level aren't fun, it's probably ten times less fun on the national level.
So, I talked to a former American Idol auditionee, Leandra Ramm, a professional performer, to get her take on the audition process as well as advice for American Idol and other vocal reality TV contestants.
Below find my suggestions and her thoughts on the second page.
Train Your Voice.
I noticed good singers going in and out of the competition. However, a lot didn't have the vocal strength to last AI's grueling months-long event. Think about professional musical theatre's grueling schedule, American Idol is ten times that. Can you handle three weeks of that, let alone three months?
Don't lose whatever makes your voice unique. But, if your voice can't stand American Idol's grueling vocal hoops (even before you  make the top ten), then train up now.
Have Confidence.
One of the young women I met had auditioned multiple times. While she probably possessed an incredible voice, she looked incredibly uncomfortable and awkward.
Don't be egotastic. You aren't famous, yet. However, be confident in your capabilities and that you have something special to share with the audience.
Be Objective.
Know your strengths and limitations. If your voice drops out mid-way through the audition, don't blame the judges for not giving you a second chance.
If only your friends tell you you're an awesome singer, don't get mad if the judges tell you otherwise. While I respect acquaintances with better voices than mine, that doesn't mean I'd pay money for their albums.
Have your own career.
Sing in your local church, try out for musical theatre, sing at the local bars/coffee shops, try background singing, sing at local competitions, or become a music major/music teacher. Look at the musical theatre audition boards. Some of the singers I met saw American Idol as a magical vehicle to lift them from anonymity and bestow them with the singing tools to succed. Sure, it does that, but, you also need those tools in advance.
If you don't get called back, you'll have something to fall back on and you won't feel the sting as much. Maybe you won't become 1980s Al B. Sure famous, but you'll be financially stable and might become a local celebrity, with a regional audience that knows and respects you.
Don't do it for fame.
Do it for the music. Fame isn't everything. Think about the past American Idol contestants that succeeded like Kelly Clarkson, Ruben Studdard, Clay Aiken and Jennifer Hudson. Did they look like the usual people who wanted to "make it big?"
If you're an actor or a strong personality who wants to get noticed, AI/reality TV auditions will probably look nice on your resume. However, if you're an actual singer who wants to go far, don't view the audition as your end-all be-all. Use it as a musical critique instead.
Take the advice and keep moving.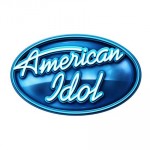 Bring a friend.
Have someone to support you. If you don't get through, you'll want someone to tell you how awesome you were (and to maybe give you an objective critique later). Make post-mortem plans for going out after auditions. While success tastes awesome, so do fatty foods and alcoholic beverages with good people.
Plan for afterwards.
Neither Idol nor X-factor nor The Voice nor Duets nor America's Got Talent are the end-all be-all. Think about it - neither Madonna nor Nicole S. nor JLo became famous overnight. Nicole S. auditioned for reality show after reality show while JLo bounced from TV show to TV show until she hit Selena. And, Madonna, well, she just kept trying.
Think about what you want to do long term if you don't get past round one. Do you want to become a professional singer? If so, start thinking about a local career. You can still cut your own demo, release your own CDs and your own videos. CDBaby.com, Myspace.com and YouTube are all awesome venues. Even if it doesn't catch the eye of AI producers, it'll catch someone's eye. After that, you can even start planning your own tours, marketing yourself to local radios and as warm-up acts for visiting performers.
Sometimes you just aren't what they're looking for and you have to pick yourself up and start again. Leandra Ramm, who I interviewed before her AI auditions is a professional singer/dancer/actress. So, I tapped her in a follow-up conversation for advice for future reality TV/American Idol contestants. While she had nothing but good things to say about reality TV competitions, she encourages contestants not to lose heart.
httpv://youtu.be/2Zvlext6KII
Advice from a former American Idol auditionee to other auditionees
Leandra Ramm has professionally performed for Celebrity cruise lines, participated in the UK-located Buxton Opera House Gilbert and Sullivan festival, performed in regional CA theatres and won multiple opera awards. Although she didn't make it through, find her advice for first-time auditionees below:
My advise for other auditionees is don't put your self worth on if you get on the show or not. It's just a show and it is casting. There are many amazing singers that don't get on the show. When they have to audition thousands of people, of course they are going to overlook some amazing singers. Keep going and keep singing. Remember it is casting for a reality show above anything else. Also, have fun at the audition! It's such a cool experience. Just enjoy the days registering and auditioning!
The audition process was interesting. It was definitely a lot of waiting, registering, cheering on cue, etc. in exchange for 20 seconds to sing, but for the "winners" it was definitely worth it. First of all, there were far fewer people there than I expected. I thought it would be packed. It's amazing what editing can do. When we actually got in the stadium only about a third of the stadium was filled. Keep in mind also that about half of those people were guests of the auditionee. I found a couple of things interesting: registering early does not necessarily mean you will sing early. I got there at 4:30am on Thursday to register. The girl standing next to me when we were actually auditioning got there at 7:30am. It seemed the section they started/ended with to audition was a bit random. Also, when you audition it's separated by a curtain and the auditioner has a very short amount of time to decide your future. I'm not disappointed at all that I didn't get it because after being in show business for a long time I know that this is casting. It's not necessarily the best voice, most attractive, most interesting story that gets through but whatever fits into their casting needs, for whatever reason. When one doesn't make it, you have to walk through the "non-winners" hallway to get outside and there is a camera man capturing the tears of the non-winners just about a minute after they finish their audition. I was actually smiling and happy when I finished the audition because I knew I did my best and was proud of myself for going, so I don't think the camera man got what he wanted from me. When I saw that they were doing that though, I thought that was ruthless. In addition, right before you audition you turn in your release which states that they can use your image, voice, likeness, etc in anyway on the show. And just minutes after that, they captured countless girls crying and caught that on tape. The cameraman then went up to the girls' faces until they pushed them away... making great television but totally embarrassing -- just a disappointed young singer. But, it's TV, I guess, what else can I expect?
I had a great time auditioning though! It was a fun experience and I loved seeing Ryan Seacrest in person, meeting interesting people and being part of the Newark auditions!
httpv://youtu.be/EPFrj0s4jK4